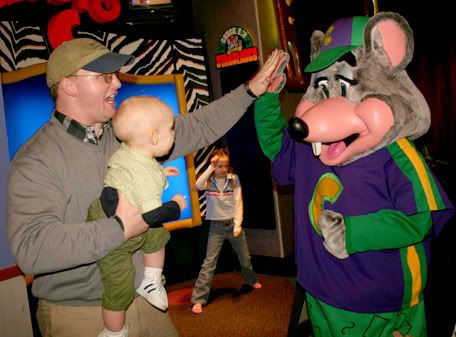 Whew! Honestly I did NOT plan to have three of my four children born the same week of February although it may seem that way.

A quick rundown for those who don't know.....

On February 21st - Billy JR turned one year old!!

Then on February 23rd - Alex turned nine years old!!

And finally on February 25th - Brayden turned 6 years old!!

(Owen will turn four on April 1st)

Obviously, in this type of situation - separate birthday parties seems ridiculous. We decided to do the big birthday bash at Chuck E Cheese this year, WHICH is a 3.5 hour drive away. Fun.
Most people would rather jump off a cliff then spend 2 hours at Chuck E Cheese's with four sugar filled boys.

Although, with the help we had there, it didn't seem QUITE so crazy. I think it helped that the bigger two boys were able to go off and play on their own. We only saw them when they were out of tokens. haha

The party package at Chuck E Cheeses is nice but it does seem to really rush things along. It seems we were just sitting down to eat our pizza when our hostess wanted to do the cake! And then of course it was time to sing and dance with Chuck E. and after that no one wanted anymore food - just wanted to play.
It goes without saying that when you combine sugar and junk food (cotton candy, cake, lemonade, pizza) with a high stress, high energy atmosphere - you get some OVERSTIMULATED kids.
I think Brayden was feeling it most of all, he was like the Energizer Bunny on crack. And of course, all manners and good behavior went out the window. I was mortified when he began to refuse gifts given to him, saying that he "hated" them and didn't want them. Who's child talks like that?! Obviously mine!
Just as I thought, when we got home after some sleep and quiet, all the boys were having fun checking out their new gifts and playing with all of them. All of the gifts were a great hit! (FYI the Thank You cards should be going out shortly, since the boys couldn't thank people in person at the party- we'll be doing cards!)
Well enough talk, there's not much else I can add! It was a great party, lots of fun, won't do it again anytime soon - so now on to the pictures!!
P.s. These are just a selection of the photos, to see the rest of them - go here:
http://smg.photobucket.com/albums/v331/bethanbabes/Chuck%20E%20Cheese/
~Bethany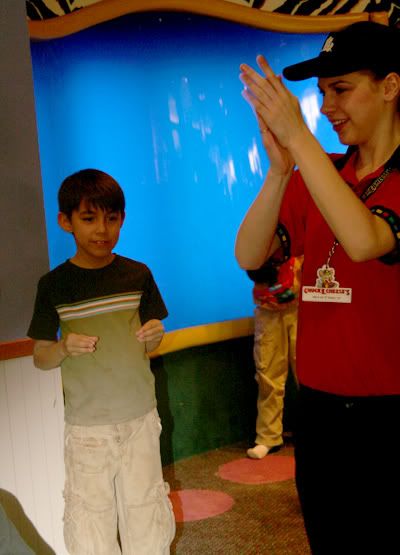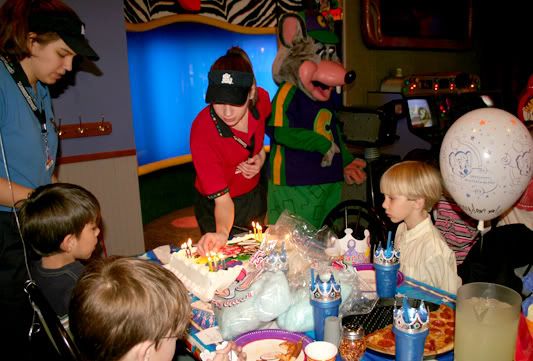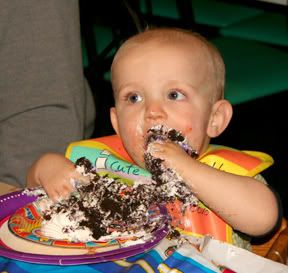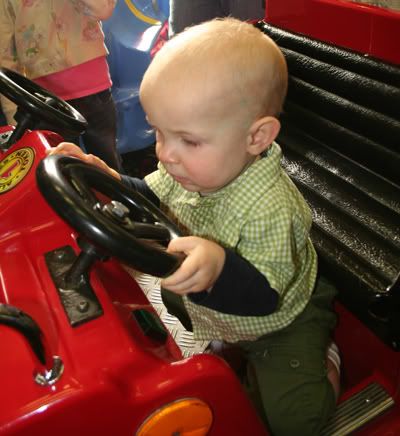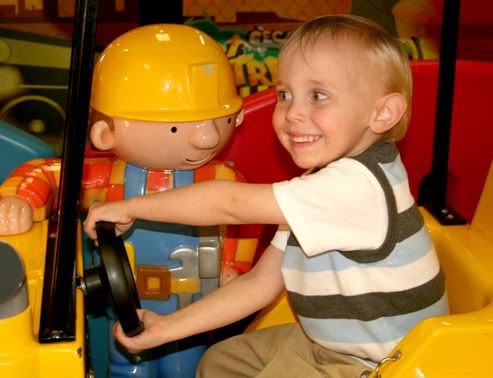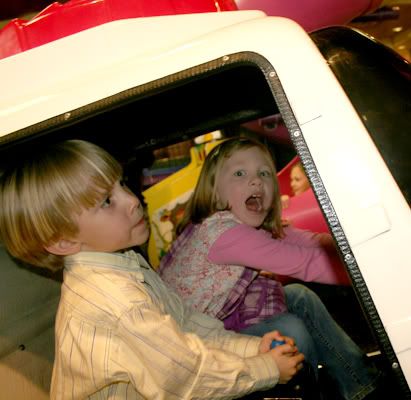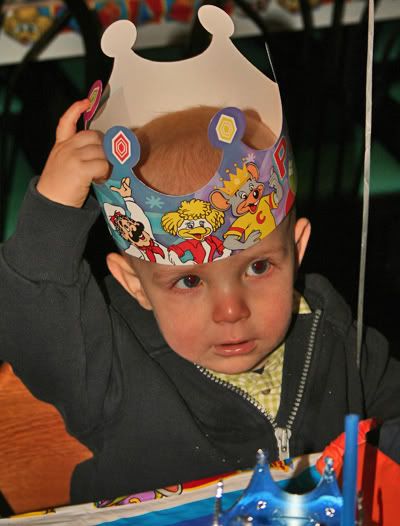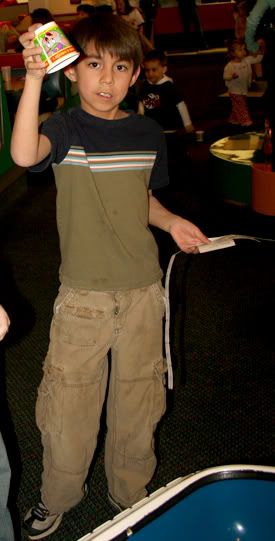 The end....no more tokens!