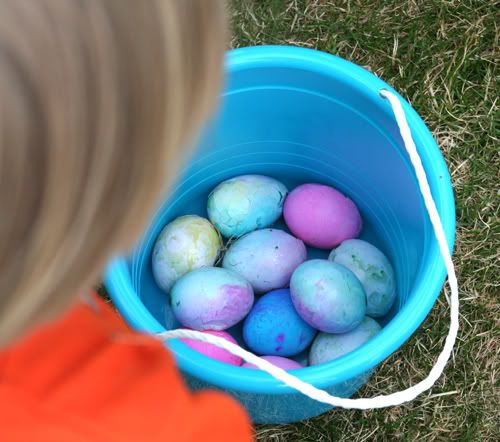 Easter has come and gone this year! It was fun, but I'm glad we can get back to our normal schedule once again.
Saturday was spent at my brother's baseball game, in which we came back afterwards and had ribs and corn on the cob that Billy cooked. Then we played Wii and more Wii, and watched the movie I Am Legend. Oh and my sister and I died Easter eggs.
Sunday morning Billy and I snuck out for an hour to attend services at a new church that we are going to start to attend. I hope to post more about that soon, perhaps the next time I post. Eventually I may be posting baptism pictures as well!
Then after church (the boys stayed back at the house with my parents to make things a little less crazy while we were meeting and greeting new people at the church, and talking to their class teacher, etc.) we did the Easter egg hunt and had Easter dinner! Yummy yummy!
I have TONS of Easter pictures, so I'll post the highlights with a link to the rest of them like I did with the Chuck E Cheese photos.
http://smg.photobucket.com/albums/v331/bethanbabes/Easter%202008/
(if it asks for a password: byington)
Enjoy!
~Bethany