Gabriel is TWO!
My baby is growng up....
To celebrate his birthday, as I do with all my boys, I will retell his birth story and post some of my favorite pictures of him from the last two years. :)
First the birth story - (suitable for all audiences, lol)
Short edition!!
Gabriel was my QUICKEST baby yet! To make a long story short, my water broke in the wee hours of the morning on January 22nd. I wanted to wait around at home for awhile, like I always did with my other babies who's labor started at home, and take a shower or whatever. Thankfully, though, Billy knew better and told me that we needed to get to the hosptial as soon as possible. Whatever! He was my fifth baby, I should know when it's time to go...
Well I'm glad I listened to him, because we got to the hospital 20 minutes later and about 30 minutes from then I was already ready to push! Gabriel was born after a grand total of two hours from when my water broke at home. Whew!
Gabriel was my second biggest baby, weighing at 9 lbs 4 oz. He was perfect! :)
Oh and one interesting fact - Gabriel was born with reddish hair! The solution the nurses use to wash the baby's hair the first time is a red color, and after his bath she kept washing thinking she didn't get it all. Billy was there with her and Gabriel, and the nurse said that it was just his hair that was red. That fine baby fuzz red hair didn't last long though and it soon turned to the super light blonde hair that his brothers also have! Here is the best picture I could find of the baby fuzz red hair: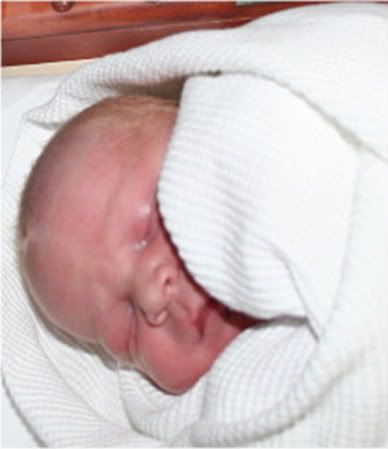 Happy birthday Gabe!
Gabriel in the hospital: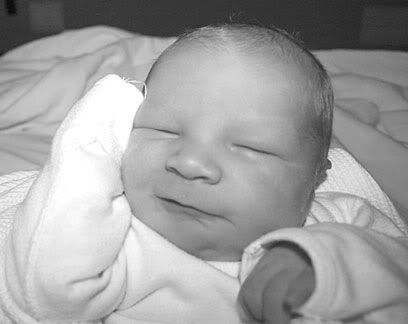 My favorite photo: The boys' first time seeing and holding Gabriel at home: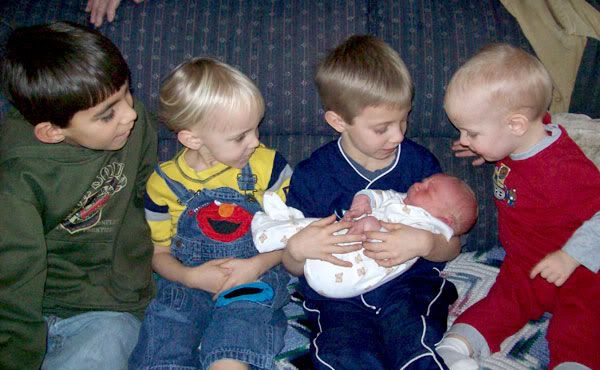 Gabriel's Blessing Day: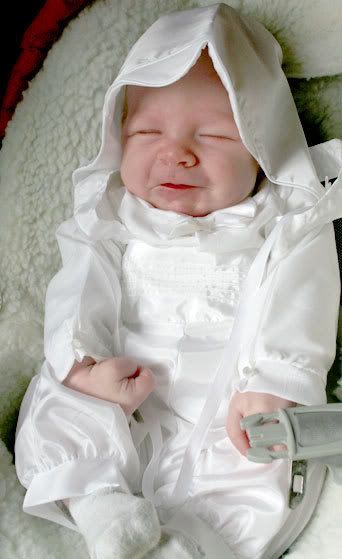 My silly Gabriel: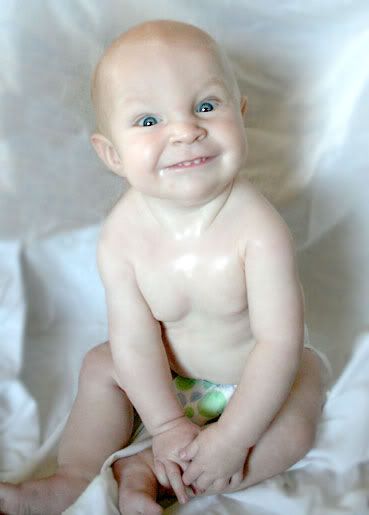 Gabriel on his first birthday: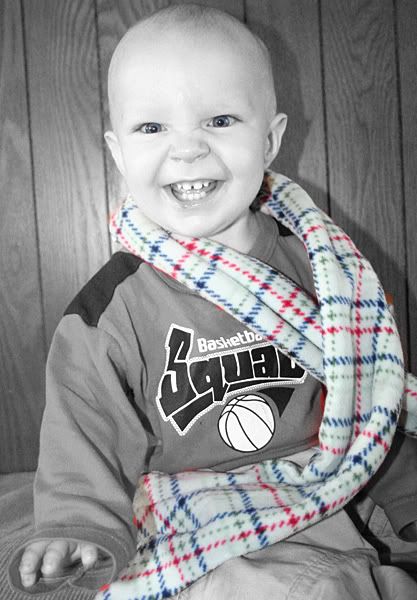 Gabriel today - Two years old!